Easiest to Clean
Sturdy plastic construction and our industry-first flip-top clamshell design makes cleaning your plastic chicken coop fast and easy.
5-year Warranty
We guarantee our chicken coops for up to 5 years. (We heard that's the longest warranty in the business.)
Easiest to Assemble
Forget phonebook-sized assembly manuals. Our simple chicken coop design requires only common household tools and less than 30 minutes to assemble.
4-8 Chickens
Plenty of room for your birds to nest, roost and roam
Building a Case for Plastic Chicken Coops
Easier to clean, lighter to move and more bacteria-resistant than wood, plastic chicken coops are the best choice for a low-maintenance chicken coop that can better prevent the spread of diseases like salmonella.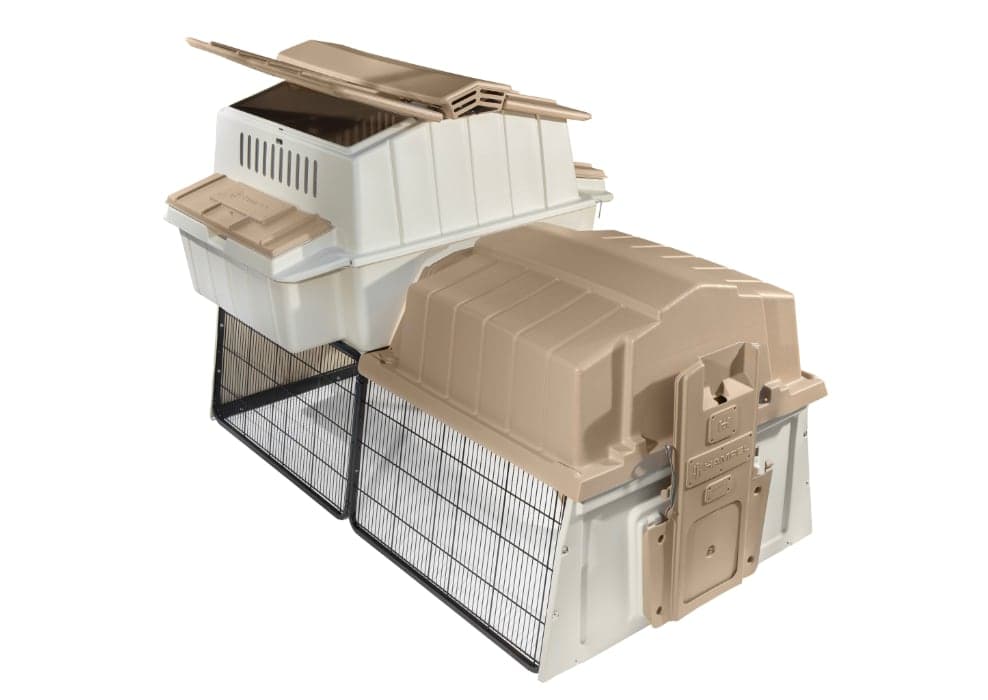 Let Your Birds Spread their Wings
Even urban chicken farmers can give their birds a spacious living arrangement with our line of stands, runs and converters for the Ultimate Chicken Coop.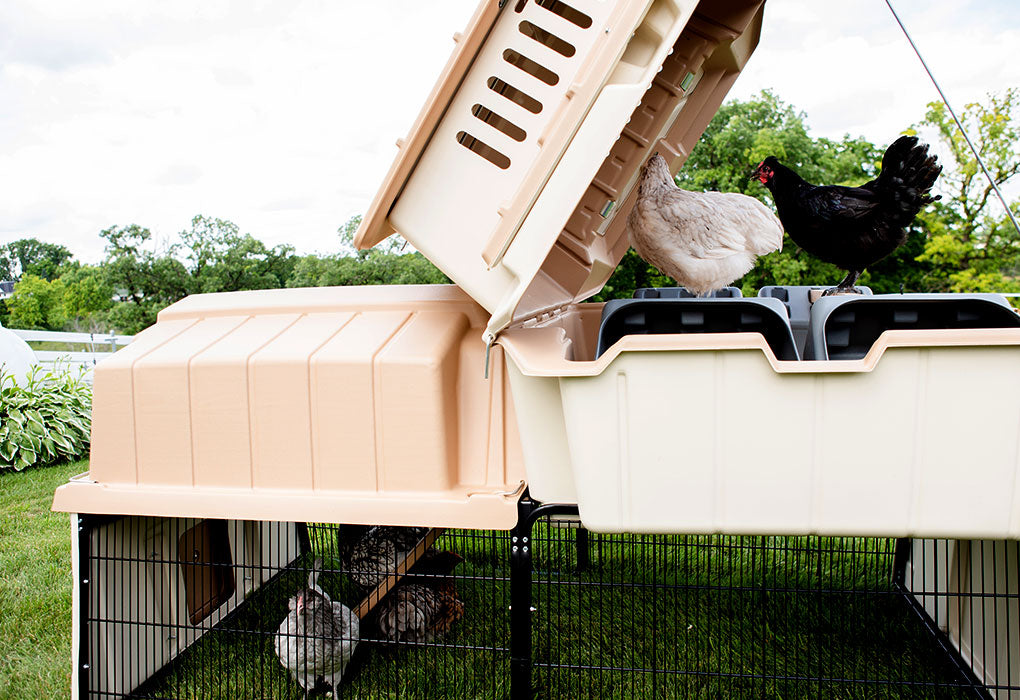 Don't Let Salmonella Move In
Plastic is the safest alternative to wood when it comes to coops. That's why you can feel good about the health and safety of your feathered friends when you buy the Ultimate Chicken Coop. Traditional chicken coops are often built with parasite-harboring wood, but our coops are made of plastic to keep you and your chickens healthy. Making the Ultimate Chicken Coop the ultimate choice. Learn more about the difference plastic makes in chicken coop construction.